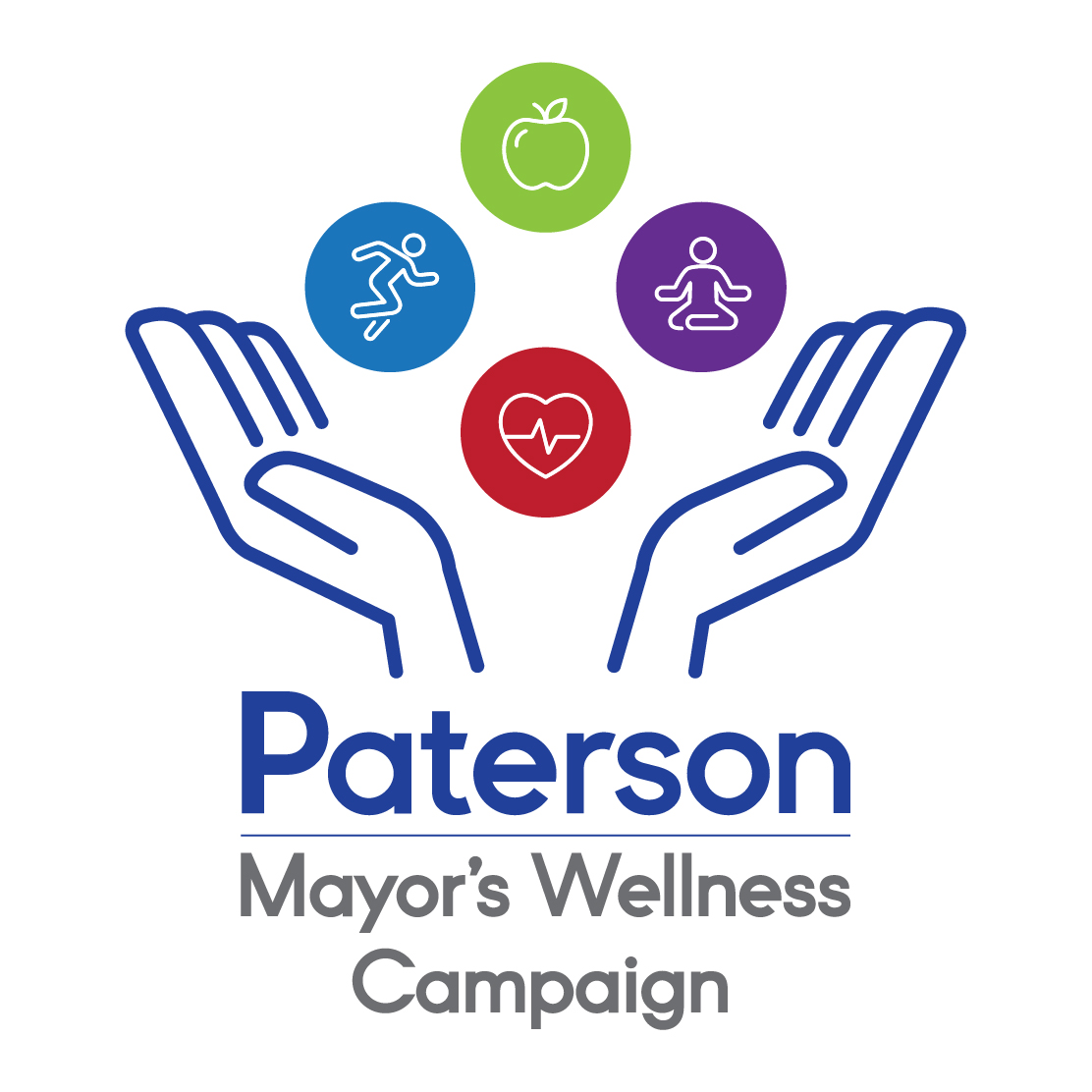 City of Paterson, Vision for the Mayor's Wellness Campaign
The City of Paterson, Mayor's Wellness Campaign addresses community well-being as it seeks to improve the quality and quantity of life for all Patersonians by promoting and implementing a population-based culture of wellness.
Mayor's Wellness Campaign Goals
Goal 1 : Facilitate access to community wide preventive health care services
Goal 2 : Advocate for and promote a community-wide healthy nutritional program geared towards reducing health risks.
Goal 3 : Promote and engage city residents to participate in physical activities to improve health, reduce the burden of chronic diseases and prevent early death.
Goal 4 : Develop public strategies to prevent initiation of smoking and tobacco use among youth, promote smoking cessation and eliminate exposure to secondhand smoke.
Goal 5 : Prevent excessive alcohol use including underage drinking and binge drinking
Goal 6 : Promote strategies to reduce stress in general and stress in the workplace
Associated Documents
For more information: