Paterson Medical Reserve Corps (MRC)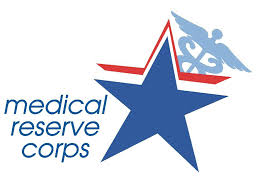 Volunteers from the community needed!
Why volunteer for the Paterson Medical Reserve Corps (MRC)?
MRC volunteers are trained and prepared to respond during emergencies and to help provide education, outreach and various health services throughout the year. As a member of the Paterson Medical Reserve Corps (MRC), you will use your current skills combined with our specialized training to support local public health during a crisis such as a major disease outbreak. You will also be invited to participate in preparedness drills and non-emergency activities such as health fairs.
The Paterson Health Department is currently looking for additional volunteers to join our team. In order to build a medical/administrative support team in the case of a large response, a variety of backgrounds are needed. The health department is looking for nurses, physicians, physician assistants, crisis counselors, and translators. Non-medical volunteers such students, retirees, homemakers and teachers are also needed. Volunteers must be 18 years old, live or work in Paterson and be a U.S. citizen.
To fill out an online application please go to:
https://www.nj.gov/health/er/njmrc/
Please select the Paterson Unit. If you are an MD, Nurse, Pharmacist, EMT or any other licensed medical professional, please complete the Health Professional Volunteer Application. All others, please complete the Community Health Volunteer Application.
For more information, contact:
Tabatha Mealey, MRC Coordinator at (973) 321-1277 ext.2412 or tmealey@patersonnj.gov